MATRIX Voice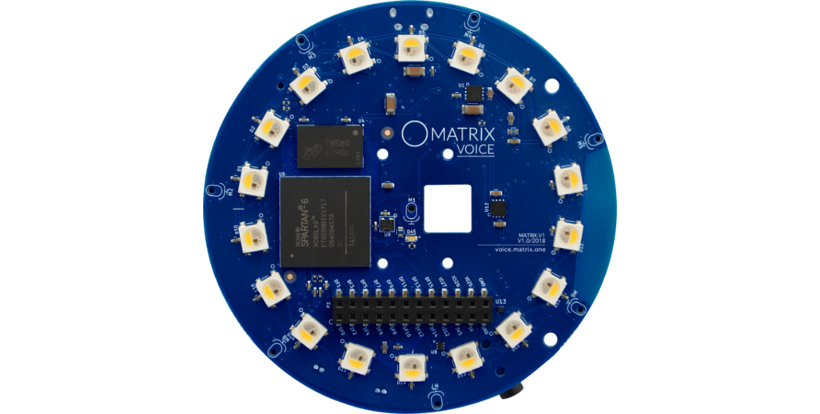 The MATRIX Voice is a development board for building sound driven behaviors and interfaces. MATRIX Voice was built with a mission to give every maker, tinkerer, and developer around the world a complete, affordable, and user-friendly tool for simple to complex Internet of Things (IoT) voice app creation.
Overview
How to get started with your MATRIX Voice & MATRIX Voice ESP32 version
Instructions to setup your ESP32 module
View and download helpful information about the MATRIX Voice
Look at common debugging solutions and test the hardware on your MATRIX Voice
Board Versions
Both versions of these boards run the same on a Raspberry Pi, however, the MATRIX Voice ESP32 version has the option to run standalone by programming the ESP32 module.